Denim Cuff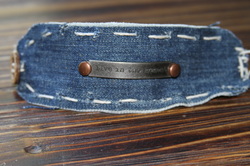 $15.00
Denim cuff bracelet with brass brads and and antique brass "Living in the moment" plate









---
Wired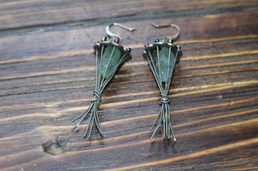 $15.00
Handmade cage with green rough polished stones

---
Geared Up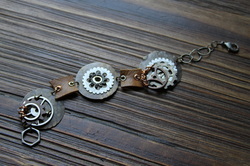 $20.00
Silver, brass and copper gears with leather strips and hand textured antique brass discs.

---
Wired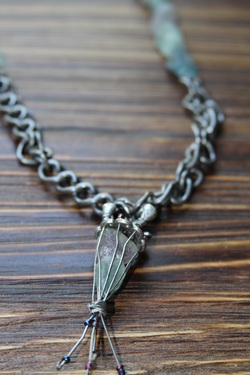 $30.00
Pewter chain with green and lavender rough cut stones. Pendant is a handmade cage with 2 rough cut stones inside.

---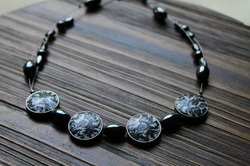 $22.00
Double strand of hematite beads with porcelain

---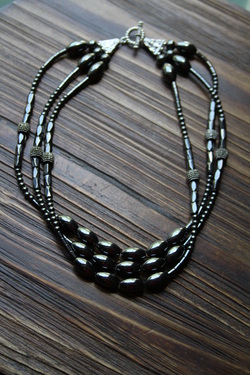 $30.00
3 strands of Hematite Beads with pewter accents and clasps.

---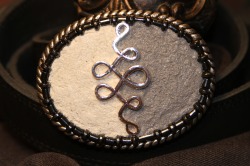 150.00 out of stock

---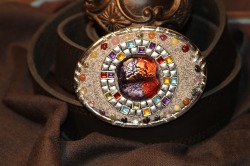 55.00

Fire polished purple and red center stone with fire polished accent stones around edge

---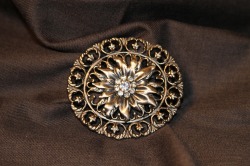 50.00 out of stock

---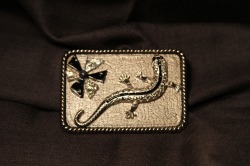 35.00

Silver lizard with rhinestones in eyes and down center of back with polished glass accents

---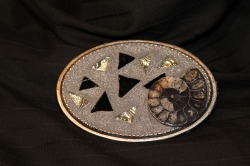 75.00 out of stock

---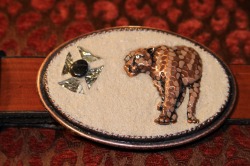 45.00

Copper lion with rhinestone eyes with polished glass accents

---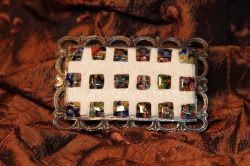 40.00

Multicolor square stones in a cream grout

---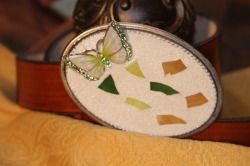 50.00

Butterfly with mother of pearl wings with green rhinestones, orange and green polished glass

---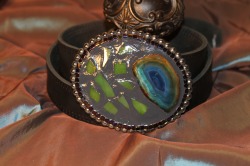 150.00 out of stock

---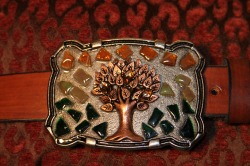 60.00

"Tree of life" with copper tree, green and burnt orange polished glass with a high gloss resin finish

---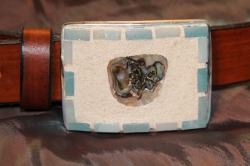 45.00

Mother of pearl center with light blue stones around edge

---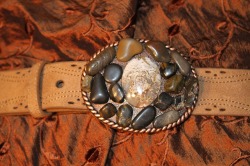 45.00

Brown and cream cabochon with polished river rocks

---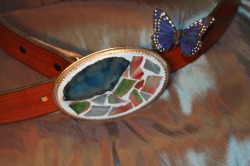 50.00

Blue Agate Stone with multi color polished glass

---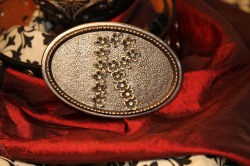 40.00

Small Pewter Flowers with small rhinestone in center of flowers

---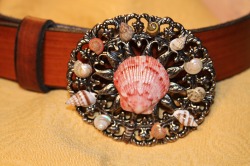 40.00

A Beautiful Variety of sea shells



---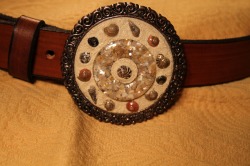 50.00

Small Sea Shells surrounding outer edge with a glass ring with pearl chips in center

---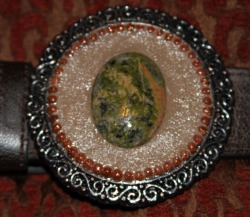 125.00 out of stock

---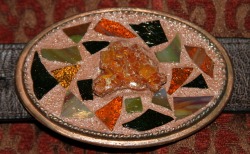 70.00

Uncut Citrine Stone in center with multicolor polished glass surrounding it

---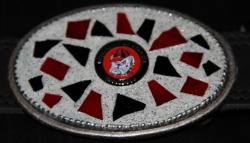 45.00
Georgia Bulldog with red and black polished glass accents

---